I bought my truck and camper in late October of 2005. After taking a few short trips in it, I "hit the road" full-time May 2006. Not all of my nights are spent camping, but most are. I plan to do this until November of 2006. I'm not making entries that are repeats of previous campgrounds or when I stay with my kids or friends. Campsite fees are for one night with no discount (and no hookups). However, being the old geezer that I am, I get 50% off at U.S. Guvmint CGs with the valuable Golden Age card, plus free entry to National Parks.. One of the few ways (in addition to retirement) it pays to get older.

You can email me at here. If you're interested in music, click the piggie to go to my Hog Time Music home page.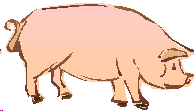 Note: Click on small photos for a larger one. Click on the USA map/flag (

) to see the actual camp location on a map (+/- 50 ft).
Date

Location

Campsite Photo

Comments

I'm currently in a "sticks & bricks" place near Morro Bay, CA. I expect to hit the road again around May 1, 2007.

FLASH!! On the road again (like Willy N.). See this page.

10/10/06

Refugio State Beach CG, 25 miles north of Santa Barbara, CA. 25 ft.


Nice beach here. $25

10/9/06

Off Hwy 1 near San Simeon, CA. Not a CG. 200 ft.


Found place from Tioga George's blog. My first time not in a CG. $0

10/8/06

Sunset State Beach CG, Watsonville, CA. 100 ft.


No view of the beach from this CG. 1/2 mile drive or so to get to it. $25

10/6/06-
10/07/06

Santa Cruz County Fairground, Watsonville, CA for bluegrass music festival. 100 ft.


Camped with some friends. Nice small festival. Got some jamming in.

9/14/06
-9/17/06

Amador County Fairgrounds, Plymouth, CA for bluegrass music festival. 1000 ft.


Camped in the field with a bunch of other music fans. Good festival. Fortunately, weather cooled down a lot from yesterday.

9/13/06

Loafer Creek CG, Lake Oroville (State) 8 miles east of Oroville, CA on CA162. 1000 ft.


Nice wooded CG. No view of lake. 95+ when I arrived in late afternoon - too hot. $18.

9/12/06

Castle Crags State Park off I5 about 7 miles south of Dunsmuir, CA . 2300 ft.


Nice CG, but my site is only about 1/4 mi from I5. I got in too late to look elsewhere. Welcome back to California traffic and noise!! Waaah, I wanna go back to Montana. $20.

9/11/06

Mazama CG at Crater Lake National Park, OR. 6000 ft.


Nice CG. View of Crater Lake hampered by smoke from fire to the west of the lake. Took east rim drive next day and it was somewhat better. The lake view would be fabulous on a clear day! $20.

9/8/06
-9/10/06

Sisters City Park, Sisters, OR, for the Sisters Folk Music Festival. 3100 ft.


Very convenient CG to the music festival (which was a good one). About a 1/2 mile walk to the main venue. $10.

9/7/06

Clyde Holliday State Park, 7 miles west of John Day, OR on US26. 2900 ft.


Another nice CG on a noisy hwy (OK, so I'm a peace and quiet nut). Today's trip had more smoky skies. Bummer. $17 (w/hookups)

9/6/06

Wallowa State Park, 6 miles south of Joseph, OR. 4400 ft.


Beautiful lake and surrounding mountains. Terrible, curvy drive down from Lewiston, ID. Someone told me this is a "must see". Unfortunately, the smoky skies affected the scenic aspect. $17.

9/5/06

Heyburn State Park on ID5, 5 miles east of Plummer, ID and US95. 2200 ft.


Beautiful CG, however, lots of truck noise from hwy about 1/4 mile away. $21 (w/hookups).

9/4/06

Thompson Falls State Park off of MT200 one mile north of Thompson Falls, MT. 2400 ft.


Right on the Clark Fork River. Very wide at this point. Some noisy jet skiers around until dusk. CG host said the place hardly ever fills up. $12.

8/31/06
-9/3/06

Aspen Grove CG (USFS) off of MT200 east of Lincoln, MT. 4700 ft.


Nice woodsy CG on the Blackfoot River (which has low water this time of year). Stayed here 4 nights, since it was the busy Labor Day weekend. Caught up on my guitar playing and some cleanup tasks and relaxing. 40F inside the camper when I got up!! $8.

8/30/06

Black Sandy State Park north of Helena, MT on Lake Hauser. 3600 ft.


I could almost fish from my back door! There are boat slips for campsite holders. Nice place. $15.

8/29/06

Missouri Headwaters State Park near I15 and Three Forks, MT. 4000 ft.


This is historic ground, especially if you're into Lewis and Clark! Here three rivers meet to form the Missouri. $12

8/28/06

Mallard's Rest Fishing Access on Yellowstone River and US89 about 13 miles south of Livingston, MT. 4600 ft.


On the mighty Yellowstone (the longest undammed river in the U.S.). Quite a view from my back door! $12

8/27/06

Mammoth CG in Yellowstone National Park, WY. 5800 ft.





First CG near the north entrance to the park with "high desert" feel. Really interesting area. Town is original site of the U.S. Cavalry fort that protected the park from poachers and squatters before there was a National Park Service. Beautiful old buildings that are now park headquarters. $14.

8/26/06

Bridge Bay CG in Yellowstone National Park, WY. 7800 ft.


Gigantic CG with over 450 sites! I wanted to fish the Yellowstone River, so I came over to this side of the park. A bison was eating in the CG when I drove in! 43F in my camper when I got up in the morning! Brrrr. $18.

8/23/06
-8/25/06

Madison CG in Yellowstone National Park, WY. 6900 ft. Another new state!


First campground when coming in from West Yellowstone, MT. Nice sites. Very close to 3 fishing rivers. CG has 280 sites, but only about 60% full. First time I've been in Yellowstone in almost 10 years. It's quite a place!! $18.

8/22/06

Ennis Fishing Access on Madison River and MT287 just outside Ennis, MT. 5000 ft. Another new state in my camper!


The Madison is one of the best known fly-fishing rivers in MT. First campsite after spending a great 2 weeks with my cousin and his wife in Dillon, MT. Good to be back on the road, though. $12.

8/8/06

Craters of the Moon National Monument on US20 W of Idaho Falls, ID. 5800 ft.


The perfect place for vocanic rock lovers! I'm sure this will be one of the most bizarre campsites for me. $10.

8/7/06

Fort Running Bear RV Park off US20 about 25 miles NE of Mountain Home, ID. 5000 ft. Another new state in my camper!


Very remote campground. I looked at the AAA book and thought it was in Mt. Home. Worked out OK, as I wanted to continue on US20 the next day. Very peaceful here. Large lake nearby. $24 (w/hookups).

8/6/06

Burns RV Park, Burns, OR on US20. My first time out of California with my camper!


Nice, small commercial RV park (my first time in one). No USFS CGs in the area. Besides, I needed to wash clothes and get an Internet connection. Downside is that I was only 100 ft from the highway and was a bit noisy to sleep. $16.

8/5/06

Lower Rush Creek CG (USFS) off CA 299/139 NE of Adin.


Small CG with dirt spaces, but nice setting. Small stream, but too low to fish. For some reason, it's FREE! Maybe because of no potable water and plague warnings. :) I'm the only one here. Hmmmm?

8/4/06

Cassel CG (Pwr Co.) near CA 89/299 Jct and Burney, CA and spectacular 130 ft. Burney Falls


Decent CG on Hat Creek. However, at this point the creek looks like an irrigation canal and isn't that attractive. Lots of people fish here, however. I fished downstream at Powerhouse #2 (where it is beautiful), but was skunked. $16

8/3/06

Hat Creek CG (USFS) on CA89 N of Lassen NP


Highlight of this CG is a nice stream. Very cold water. It's one of the most well known flyfishing streams in CA further downstream. I tried it, but batted zero. Plenty of empty sites. $16.

8/2/06

Crags CG on CA89 in Lassen Volcanic NP





Nice CG. I'm in a choice spot with trees, but spaces in center of CG in full sun. Only about 25% full. Lassen NP not as spectacular as Yosemite, but lots of nice scenery (and less crowded). $12.

8/1/06

Battle Creek CG (USFS) on CA36 near SW entrance to Lassen Volcanic NP


Very nice CG. Only about 25% full mid- summer, mid-week! Small stream nearby, but too low to fish. $18.

7/16/06
-7/21/06

California Coast Music Camp in NW Sonoma County, CA


My 3rd year at this great music camp (CCMC) deep in the redwoods. Even though my camper was right on the road, it was much better for my aging body than the tent I used previous years.

7/13/06

At a friend's place in Gilroy, CA

Just me and the chickens (who started making noise before sunup!)

7/11/06

Lake Cachuma CG near Santa Barbara, CA on CA154


Nice lake, but CG too big for my taste. $18.

7/10/06

Wheeler Gorge CG (USFS) near Ojai, CA on CA33


Nice CG on small stream. Was here first time in the winter. $20.

6/19/06

Lakeside CG (USFS), Posser Creek Reservoir 5 mi north of Truckee, CA on CA89


Nice spot. CG host said lots of ATVers (noise) on weekends, though. Lake very high; those rocks not normally underwater. $13.

6/15/06
-6/18/06

Nevada County Fairgrounds, Grass Valley, CA for Father's Day Bluegrass Festival


Lots of good music and late night jamming (yawn)

6/14/06

Oak Knoll CG, New Hogan Lake near Valley Springs, CA and CA49


Would have stayed a while longer, but needed to leave for Grass Valley. $10.

6/13/05

San Luis Reservoir west of Los Banos, CA and I5


Not especially scenic, but a place to stay near I5. $10.

6/5/06

Laguna Seca Racetrack CG near Montery, CA


Very barren CG. Wouldn't want to stay there again. Nice view, though. $22.

6/1/06

Iron Horse CG, New Melones Lake, Glory Hole Rec Area off CA49


Nice sunset in the hills across the lake that night with geese flying in a "V". $16.

5/31/06

Dimond O CG (USFS), outside Yosemite off CA120


Very nice CG in a scenic spot. Even caught a few fish in the stream. I'd go back (and hope for less mosquitos at dusk). $16.

5/29/06

Upper Pines CG, Yosemite Valley, CA


Didn't have reservations, but got a couple of nights OK, The free shuttle bus is GREAT! Falls were gushing. Even took a 2 hr mule ride (got Advil?). $20.

5/25/06
-5/28/06

Camp Mather, CA outside Yosemite off CA120. Strawberry Music Festival


Lots of good music and a bunch of people in a scenic place. My first time there.

5/24/06

Horseshoe Bend CG, Lake McClure off CA49 near CA120 junction


I still like lakes

5/23/06

Millerton Lake State Rec Area NE of Fresno, CA off CA41


I like lakes

5/22/06

Los Alamos Campground (USFS), S of Gorman, CA off I5


I'm the only one here (except for the CG host). Nice and peaceful